Just when you're getting used to living that summer vacation life, the letters and phone calls start coming as a reminder that it's time to get back to school.
I've worked in education since I graduated from high school. My life has pretty much paralleled a school calendar. Now, as a teacher, I am reminded how I like being ruled by that district calendar. As I get ready to go back into the classroom and my girls get ready to be all about that school bell, here are three things that help me while I try to get that work-life balance re-established:
Family calendar: I keep a big calendar near our family table. We try to update it with appointments and activities outside of school/work. This year I picked up a wall calendar from Target. It's perfect.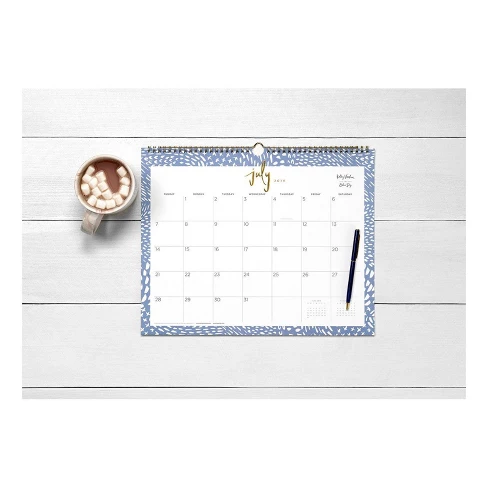 Dinner plans are a must for us. Our after school schedule can be wild sometimes. When we don't plan, we get in a bad habit of eating out in between meetings, drop-offs, pick-ups and errythang else. When I'm on it, I'll meal plan, grocery shop and pre-prep dinners over the weekend. But you know what they say about the best laid plans…
That's why we have been loving Hello Fresh! The best thing about Hello Fresh is that the older girls can easily put together a healthy, fun meal for all of us in no time. You can customize the meals, skip weeks and it's an affordable way to have a creative dinner when pasta with meat sauce (my favorite go to) just won't do.
\\
The last thing that helps me get my life back on schedule is a little weird but listen, it helps. Melatonin. We live our whole summer staying up late, binge watching our favorite old shows and falling asleep on the couch. The days leading up to the first day back to school is so hard, especially when you're dragging the first week because of lack of sleep.
I recently started taking melatonin to help get my circadian rhythm back after a few wild nights of staying up until dawn. After reading fifty-million reviews on Amazon, I settled on this brand. I take two at night and encourage the girls to do the same. It's natural, they are non-habit forming and they taste like candy. Yummy.
And that's about it for three things that help me get back into the groove of that district calendar!
How about you? What are some helpful things that help you get back into the flow of things? Share in the comments.